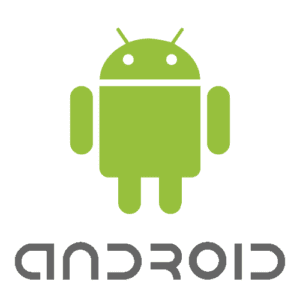 Since 2008 Android's popularity has doubled in size and is competing tightly with Apple. The Android Market – has over 460,000+ apps available for both free and paid download, and as of July 2011, there were more than 6 billion downloads from the Android Market.
Here are a few that Wise I.T. thinks are worth downloading, enjoy.
Google Voice is a service that gives you a phone number that can ring to multiple places or devices also allowing you to access all of your voicemail and text messages from the Web. The Android app integrates even deeper. It can make outgoing calls look like they're coming from your Google Voice number keeping your real mobile number private.
TeamViewer is a remote desktop app it can be used to provide desktop support to users and for end users to connect to their corporate PCs when they're away from the office. Access to the remote desktop and its data is restricted to the app itself, so there is no means of transferring content that doesn't require extra security measures.
Advanced Task Killer (ATK) comes with a widget that you can tap once to kill all open apps and you can also set up ATK to kill all apps at sporadically, manage your apps so that they don't affect performance or battery life.
Dropbox is a cloud based service that will automatically sync a folder of files between multiple computers on multiple platforms (Windows, Mac, or Linux). Dropbox allows Android and Iphone to interact with other apps to open the files. You're now able to access PDFs, image files, and business documents by simply dragging them to a folder on your computer you then immediately have access to them from your mobile phone.
DroidAnalytics is the Android answer to is Google not having an official app for Google Analytics (for either Android or iPhone). Google Analytics is to measure your traffic and marketing effectiveness of your website.
Evernote is a great note-taking app; it is similar to Dropbox in that it saves data locally but syncs it across all your machines and devices. If you're not used to typing on a virtual keyboard yet then just download the desktop app or fill out your information online and view your notes on your phone.
Documents To Go free is the best reader for Microsof Word and Excel files, upgrading to the full version (for $15) will allow you to create and edit files including PowerPoint files. Another great solution for your Documents is Google Docs download the app and login on your computer to upload your docs to the cloud .
Google SkyMap offers a virtual viewfinder of the stars on your mobile phone, move through space finding stars, constellations by pointing in any direction toward the heavens and the application will tell you which stars you're looking at. SkyMap also has a search feature so you can look up your favorite from the application's database and SkyMap will help you find it in the heavens, using an arrow to tell you the direction to turn, as you get close you will find the star/constellation in a blinking circle. The Perfect tool for OC Astronomy
The Tripit app is great for keeping track of all your travel itineraries, simply forward your confirmation emails for your flights, hotels, rental cars, and more to Tripit and it organizes them into trips showing all your details and confirmation numbers. Tripit also interfaces with Gmail through a plugin automatically catching confirmation emails and turning them into Tripit trips.
Google Places app is for finding shops and services near your current location, it is very accurate and pulls the business information from Google Local. It's also integrated into Google Maps so getting directions to your restaurants, computer repair, or medical facilities.
Astro is an app that lets you navigate the Android file system; it has an application backup program that makes sure if you re-install an application your data is still there. Astro's task killer gives you the ability to kill processes, apps, and services allowing you phone to run more smoothly.
Google+ aims to make sharing on the web more like sharing in real life, Google+ makes it easy to put your friends from Saturday night in one circle, your parents in another, and your boss in a circle by himself, just like real life. Check out Circles, Messenger and Hangouts, and be sure to add +Thewiseit to your circle.
TED stands for Technology, Entertainment, and Design. The TED Conference has been held annually since 1984 with the motto, "Ideas Worth Spreading", videos from the TED conferences now accessible on your mobile device. TEDS meeting of the minds has some of society's most influential thinkers, listening to catch the latest creative thinking on society's biggest challenges.
Google Goggles is a visual search app, you take pictures of objects and the goggles tries to interpet them. The future of viewing things, has ability to take pictures of text in a foreign language and the app translate it for you, this can help you read street signs and avoid going into the wrong bathroom. Google Goggles is a QR code reader used to scan bar codes on products to look them up online for the cheapest price.
Photoshop the best Android (and iPhone) photo editing app for simple crops, sharpen, and, brightness adjustments. Very simple interface allows user to correct and send within minutes of taking the photo.
Audible lets you connect to your Audible library and download over the air through its self-contained player optimized for audiobooks. The skip-back-30-seconds button and ability to make notes and bookmarks makes you want to switch from reading books to listening to them.
Shazam lets you hit a button while it listens to what music is playing for 15 seconds, query a database, and then return the name of artist and the song. It has about an 80% success rate to allow more time to listen to your favorite music.
Call Wise I.T. today and enjoy "Your Best Smart Phone and Tablet Apps for Android" tomorrow.
Computer Repair & Network Support Specialists
(949) 682-WISE (9473)
Wise Solutions
Wise Prices
Wise I.T.