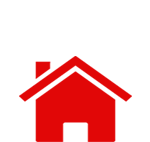 Wise I.T.  Computer Home Packages
Call us now on (949) 682-WISE (until 6 pm) or
Email: Wise I.T.
Labor Charge
$95.00 for the first hour
$70.00  for each subsequent hour
(Same day emergency calls are an extra $35.00 an hour)
These rates do not include parts.
Prices are subject to change without notice.
Wireless Network Setup $80.00

Setup Router and Modem
Password protect your router
Create Network Key
Make sure Firewall is working
Make sure Remote login is disabled

(up to 3 devices)
examples: Laptop, Desktop, Printer
PC Tune-Up $150.00

Disk defragmentation
Disk Clean-Up
Browser Clean-Up
Registry Clean-Up
Adjust Start-Up Items
System Optimization
Free Software provided for future clean-ups
Does not include virus removal
Data Transfer $100.00

10GB data transfer from one computer to another
or transfer 10GB from a still working hard drive to a new computer
or transfer 10GB from a still working hard drive or computer to an
external hard drive (external hard drive not included)
PC Set-Up $175.00

Perform system analysis (make sure system is working correctly)
Set up user accounts, and passwords
Install 3 software titles (total)Software not included
Free Anti Virus Software
Customize desktop backgrounds & screensavers
Download & install Windows updates
Create system restore CDs or DVD
Data Back-Up System $150.00

Full backup of your operating system, applications, settings and
personal files
Build schedules for future backups
Software provided
Backup will be made to a second internal hard drive or an
external hard drive (not included)
P.C. Diagnostics Test $100.00
(Perform system analysis to identify hardware failures or conflicts)

Memory Test
Hard Disk Test
Optical Drive Test
Display Test
Keyboard Test
Mouse Test
Modem Test

Note: Hardware repairs based on the diagnosis will require additional fees.
All Services are On Site in your Home

Call us today (949) 682-WISE (9473)

Wise Solutions, Wise Prices, Wise I.T.
If you don't see the service you require, please call us. We offer price quotes for any PC work.
If you have multiple systems and would like to learn more about a Maintenance Contract with Wise I.T. please call
(949) 682-WISE (9473)