I.T. Services In Orange County, Ca
Onsite home and business Computer Repair Services in Southern Orange County at an Affordable Price. If you have a PC or Mac don't unplug it and drive to some store to leave it for a week Call Wise I.T. we come to you. Wise I.T. offers hourly rates for both Home Users and Business Users including a larger number of Home Packages and Business Packages. Wise I.T. is a Mobile I.T. and all I.T. Services will take place onsite in either your home or place of business
(there will be an additional charge for same day emergency calls)
These rates do not include parts.
Prices are subject to change without notice.
Home Hourly Rates $70.00
Business Hourly Rates $100.00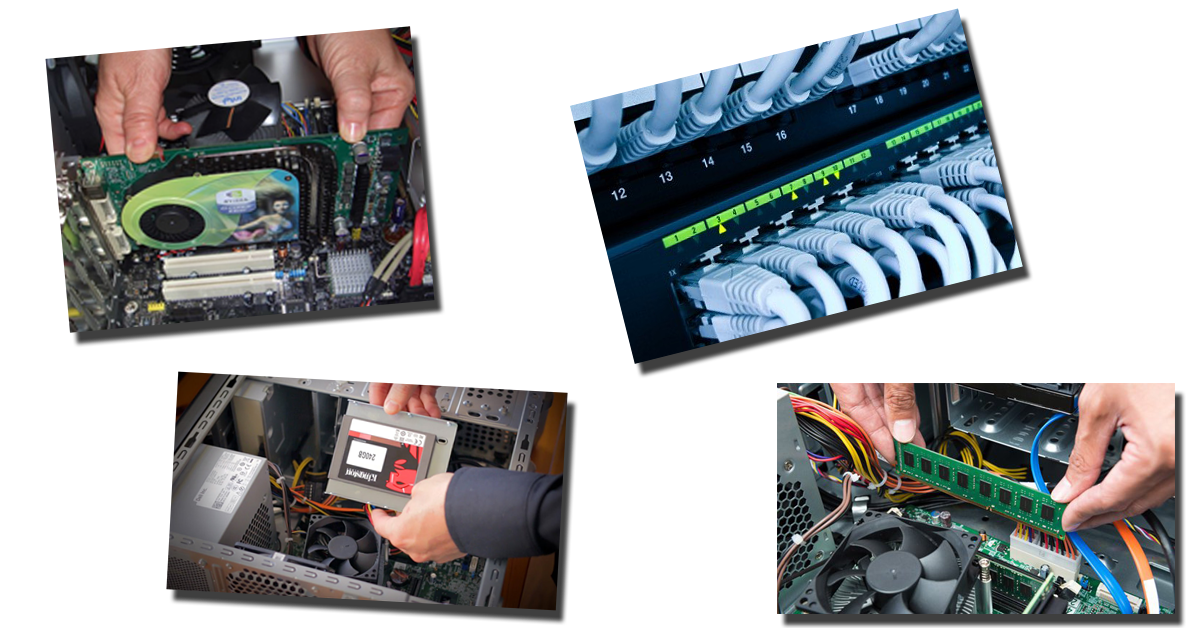 Support Services Include:
• Troubleshooting/problem determination, Vista, Win 7, Win 8, Win 10, Win 2012, Win 2016, Linux, OSX Support/Repair
• Virus detection/Removal/Protection (workstations): Kaspersky, AVG, Avast, Panda, Trend Micro, Mcafee, Symantec, etc.
• Hardware installations/upgrades, RAM, Mother Board, Processor, Hard Drives, Memory, CD Drive, CDRW Drive, Floppy Drive, Power supply, Network Cards
• Software installation/removal, software troubleshooting – MS Office (Word, Excel, Outlook, PowerPoint, Access, FrontPage, ACT, QuickBooks, ACT, Quicken, Adobe CS Suite and more.
• Complete Hard Drive Transfers SSD Upgrade
• Data Recovery
• Mail program (e-mail) trouble-shooting (Outlook Express, Outlook etc)
• Anti-spamming solutions
• Printer/Fax setup (USB, Wired, Wireless)
• iPad or Tablet setup
• Operating system install/configuration, Vista, Win 7, Win 8, Win 10, Win 2012, Win 2016, Linux, OSX
• File server, print server setup/maintenance
• Configure TCP/IP and Internet connectivity
• DSL & Cable Modem Support
• LAN(Gigabyte network)creation/maintenance
• Firewall creation/maintenance
• Network maintenance
• Security analysis/installation
If you don't see the service you require, please call us. We offer price quotes for any PC work.
Wise I.T. also offers packages for your HOME and BUSINESS including PC tune-ups, spyware/virus removal, repairs, data transfer,wireless networks, back-up systems.
If you do not see the IT Service you are looking for please give us a call (949) 682 – WISE (9473)
Costa Mesa, Coto de Caza, Dove Canyon, Irvine, Garden Grove, Newport Beach, Laguna Hills, Laguna Niguel, Lake Forest, Mission Viejo, Dana Point, San Juan Capistrano, Westminster, Huntington Beach, Foothill Ranch, Aliso Viejo, Laguna Beach, Santa Ana, Orange, Anaheim, Anaheim hills, Tustin, Rancho Santa Margarita, San Clemente
If you don't see your city above please call us there may be an additional charge