Why should you upgrade to Windows 10 before July 29, 2016?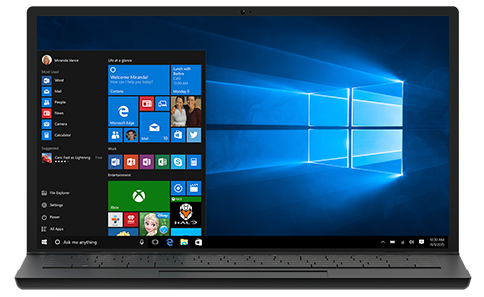 If you're still on the fence about whether to upgrade to Windows 10, the clock is ticking. Windows 10 will no longer be free to upgrade to as of July 29, 2016, and you will be required to pay for the operating system which will cost from $199.00 to $119.00 depending on the version you prefer. Also Microsoft will be releasing the Windows 10 Anniversary Update arriving on August 2, 2016 with several new features.
The Anniversary Update new features will be geared for both the consumer and business user. Updated security is a big focus, but you will also see how Windows is promoting the use of touchscreen devices on Windows 10. Check out some new features with the Windows 10  Anniversary Update below:
Windows Ink – using the pen, your fingertip, or both at once.
Access Cortana before you login.
Windows Hello helps with unlocking your PC and devices.
DirectX 12 games and Xbox Live features for the gamers.
See the new features in detail on the Microsoft's website.
Requirements for upgrading to Windows 10
Your device must meet the minimum physical requirements for Windows 10. You will need at least: 1GHz CPU, 1GB (32-bit) or 2GB of RAM (64-bit), 16GB (32-bit) or 20GB of open hard drive space (64-bit) and a DirectX 9-capable video card with WDDM driver.
You must be running Windows 7, Windows 8 or Windows 8.1. You can check your current operating system on Microsoft's website.
You must be running the latest version of your operating system. To update Windows 7, go to Start > Control Panel > System and Security > Windows Update. To update Windows 8 or Windows 8.1, go to Start > PC Settings > Update and recovery > Windows Update.
Wise I.T. recommends preforming a full backup of your data files and of your existing Operating System before upgrading to Windows 10.
Contact Wise I.T. today (949) 682-WISE (9473) and setup an appointment to upgrade your computer to Windows 10 before it's too late.