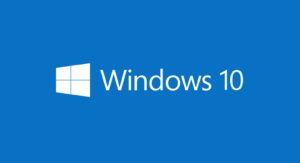 Microsoft is making Windows 10 available as free upgrade for qualified Windows 7, Windows 8.1, and Windows Phone 8.1 devices. It will be available starting July 29, 2015; you can reserve your free upgrade today.
You only have until July 29, 2016 to take advantage of this offer. Once you upgrade, you have Windows 10 for free on that device.
---
How do I reserve a copy of Windows 10 on my existing device?
Just open the Get Windows 10 app (description below) and click reserve.
Click on the small Windows icon located at the lower right side of the taskbar.
Click 'Reserve your free upgrade' when prompted.
There's no obligation and you can cancel your reservation at any time. After you reserve, we will download Windows 10 to your device when it's available. Then we will notify you when your device is ready to install the upgrade.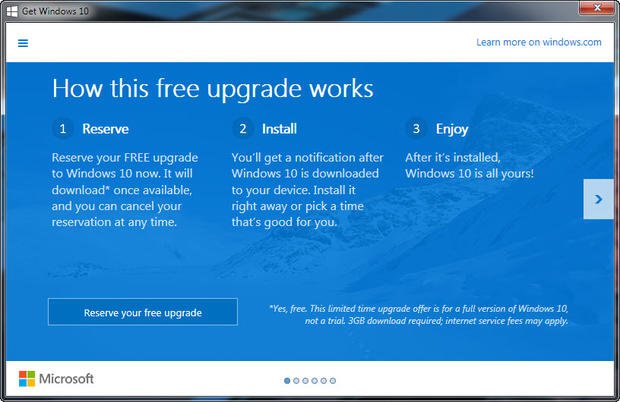 ---
When you upgrade, you'll stay on like-to-like editions of Windows. For example, Windows 7 Home Premium will upgrade to Windows 10 Home.
Windows 7
---
From Edition
To Edition
Windows 7 Starter
Windows 10 Home
Windows 7 Home Basic
Windows 7 Home Premium
Windows 7 Professional
Windows 10 Pro
Windows 7 Ultimate
Windows 8
---
From Edition
To Edition
Windows Phone 8.15
Windows 10 Mobile
Windows 8.14
Windows 10 Home
Windows 8.1 Pro
Windows 10 Pro
Windows 8.1 Pro for Students
For more information on the Windows 10 free upgrade please visit the Windows 10 FAQ page from Microsoft
Wise I.T. recommends preforming a full backup of your data files and of your existing Operating System before upgrading to Windows 10.
Contact Wise I.T. today (949) 682-WISE (9473) and setup an appointment to upgrade your computer to Windows 10