How do you know if your computer has a virus.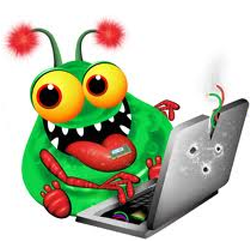 Computer behaves strangely, in a way that you haven't seen before.
Programs start unexpectedly.
Firewall tells you that an application has tried to connect to the Internet (and it's not a program that you ran).
Someone received e-mail messages from your address and you haven't sent anything.
Computer 'freezes' frequently or programs start running slowly.
Files or folders have been deleted or changed.
Hard disk access running when/with programs running.
Web browser behaves erratically, can't close a browser window.
Our three level virus scan removes Trojans, FBI Virus, Rootkit Virus, Browser Hijacker, Email Virus, Memory Resident Virus, Rogue security software, also known as "scareware, Worms, or any types of Malware, Ad aware, Spyware, key-loggers, malicious code, and other threats.
Call Wise I.T. Today (949) 682-WISE (9473)
Wise Solutions
Wise Prices
Wise I.T.